A mattress is perhaps one of the most important pieces of furnishings in your home, and why wouldn't it be given that most of us sleep for a whopping one third of our lives. Buying the best mattress however can be a tricky affair given that there is no one size fits all design, and the myriad different options available.
Adding to this is the fact that mattresses can be big ticket purchases and considering that you don't buy one often (or shouldn't have to), you literally need to buy the best one for your needs from the get go. If you're losing sleep over how to choose a mattress, fear not—because here's the lowdown to ease your buying decision.
Types of Mattresses
Open Spring Mattresses
Sometimes referred to as continuous coil or open coil mattresses, this range of mattresses are equipped with a single long piece of metal wire woven into several springs. In addition to the coiled metal wire, there is a border rod or wire that helps the mattress maintain its shape and structure.
Open spring mattress offer great value for your buck, and are pretty easy to turn, because they are lightweight compared to other types of mattresses. One of the pitfalls of open coil mattresses is that they aren't as supportive as some other mattresses, making them an ideal choice for kids bedrooms or other areas of your home that receive plenty of mattress traffic.
Pocket Spring Mattresses
This type of mattresses feature a design that includes individual, small springs tucked away neatly in their own pockets of fabric. And since each spring moves independently, you receive more support than open spring mattresses. Adding to this, pocket spring mattresses can be had in soft, medium and firm versions, and offer better breathability than memory foam or latex mattresses.
On the downside, pocket spring mattresses are heavier to flip over, and can be infused with natural materials such as lambswool that may trigger allergies. These mattresses are an ideal option for two individuals as the separate springs will cater to varying needs and weights.
Latex Mattresses
This range of mattresses are loaded with latex foam—a material that offers superior breathability, so you don't break a sweat! Additionally, latex foam offers great durability, and is a great option for those suffering from allergies or asthma. Latex foam mattresses prevent you from overheating in the middle of the night, and make an ideal choice for those who desire a firmer bed. On the downside, cheap latex foam mattresses can develop dents over time, which is why it is important that you buy one from a reputed manufacturer.
Memory Foam Mattresses
Just as the name would suggest, this range of modern mattresses are packed with soft memory foam. This moldable material not only conforms well to the shape of your body, but also relieves pressure on your joints and possesses hypoallergenic properties. Memory foam mattresses are a great choice for those who suffer from back ailments, as they help maintain posture. Memory foam does however get warm, so may not be a great option for some sleepers.
Mattress Firmness
The level of firmness of a respective mattress dictates how well you sleep. The best firmness level for you depends on your sleeping position, but here's a quick primer on the different types available.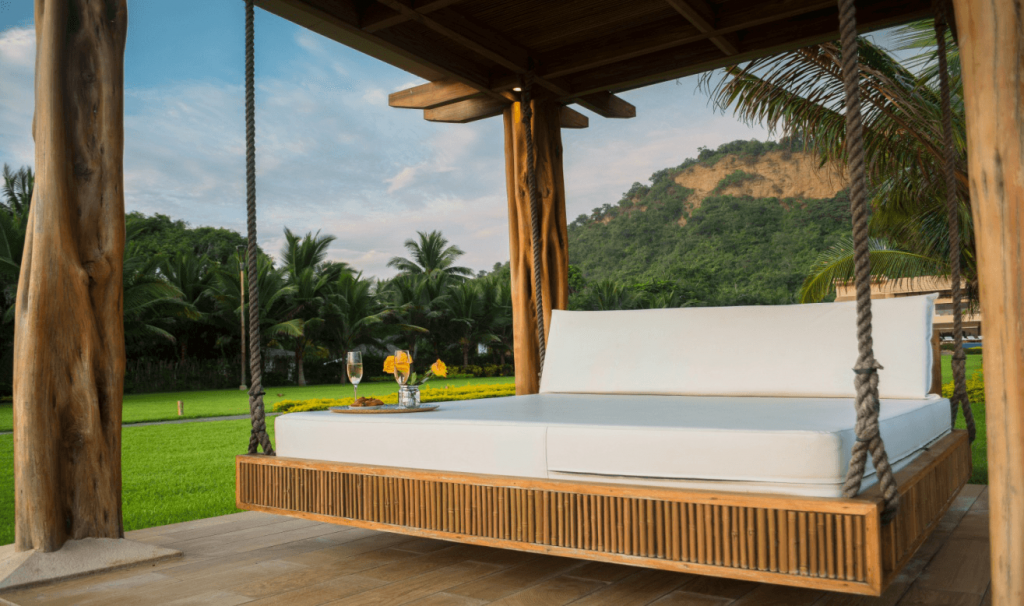 Soft
This class of mattresses is a great choice for side sleepers, owing to the fact that they change positions often in the middle of the night.
Medium Soft
These mattresses mold to your body position, and offer a bit more support, making them an ideal choice for side sleepers or those who tend to move around often.
Medium Firm
If you sleep on your back, medium firm mattresses is what you should be looking at, because they provide extra lower back support.
Firm
This segment of mattresses are ideal for those who are over 200 lbs, sleep on their front or suffer from back ailments. Reason being they support your back in a comfortable and stable position, without allowing your body to sink into the mattress.
Mattress Sizes
Mattresses can be ordered across a spectrum of different sizes, but here are the standard options available.
How to Test Support and Comfort in a Mattress?
The best mattress is one that offers the right amount of comfort and support. Take note that regardless of what position you sleep in—back, side or stomach, your body has curves, and the mattress you buy must be able to support them well. A firmer mattress with a thick mattress topper works great for those suffering from back ailments, whereas medium firm mattresses are ideal for those suffering from arthritis or an inverted disc where you experience aching back pain, but no stiffness.
The comfort factor is another important aspect to consider when buying a new mattress. Mattresses that are too hard can add pressure to your body, which can affect circulation and cause pinched nerves. If your sleep is fragmented, look for mattresses that allow you to lie in one position without moving around for at least a few minutes. The mattress you choose should keep you in proper alignment, and not cause pressure to your body.
Mattress Care
Most mattresses offer great service life as long as they are maintained properly. Depending on the mattress you buy, you may have to air it out when it first arrives in order to get rid of any storage odors. It is also good practice to turn your mattress over regularly, which will prevent dip forming and your weight affecting a part of the mattress. Mattress protectors are a great way to enhance your mattress's longevity, so that it can serve you well for many years to come.
Final Thoughts
Buying a mattress can be a daunting task, and considering that it can be an expensive purchase, it is highly recommended that you choose wisely by reading mattress reviews and explore products from reputable manufacturers in order to enjoy several year of sound sleep. With the information above, you should know how to choose a mattress, and bring home the best one to match your comfort needs.